Description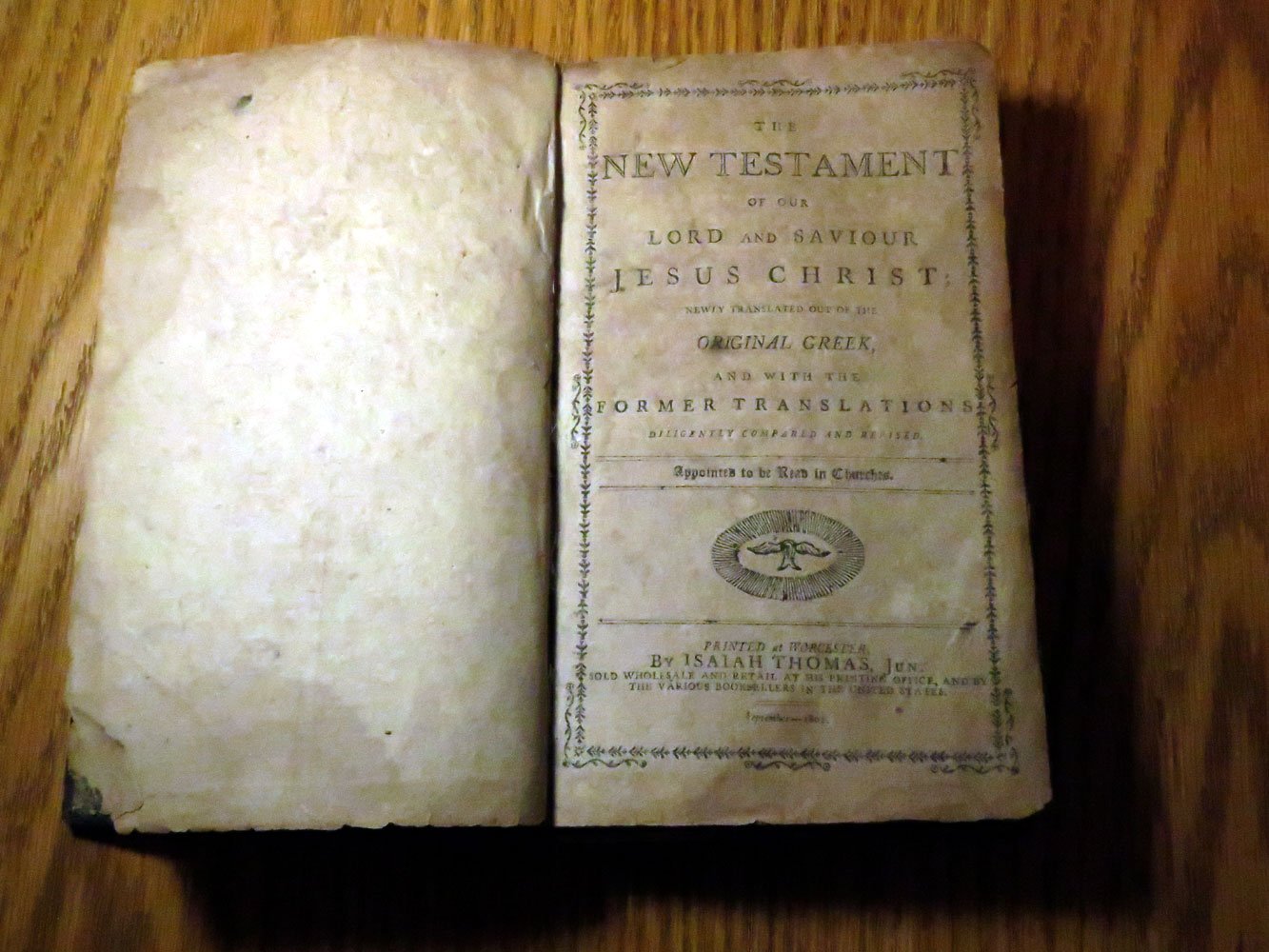 1802 Massachusetts King James New Testament. Printed by Isaiah Thomas, Worcester, MA.
Isaiah Thomas (1749–1831) was the first major printer in the English colonies and the United States. A publisher of books and newspapers as well as a bookseller, papermaker, and binder, he also assisted many American partners establish printing presses. In addition, his History of Printing in America, first published in 1810, is still an essential source for the study of early North American typography.
Complete. Fair condition. Browning to pages, text block starting to split but intact. Brown leather binding intact but shows wear. See all photos for condition.
Size: approx. 6 3/4 inches x 4 inches x 1 inch.
---
1802 Isaiah Thomas