LISTEN to this article now.
Approximate Reading Time, 5 minutes.
---
Christian Complacency
When we first come to Christ, we are filled with wonder at the gospel and the beauty of Christian truth. We are like new babes, amazed by everything we see and experience. But over time, this wonder can fade. We become accustomed to the truth, and it no longer seems as amazing. We may even start to take it for granted.
When we lose our wonder for God's truth, we also lose our passion for the gospel. We become less committed to sharing our faith with others, and we may even start to doubt our own beliefs. We become more susceptible to theological error, because we are no longer grounded in God's truth, tossed to and fro by the waves and carried about by every wind of doctrine.
We often fail to take the time to really think about the gospel and other Christian truths. We may read the Bible, but we don't really meditate on it. We may go to church, but we don't really listen to the sermons. We may even pray, but we don't really engage in meaningful conversation with God.
Therefore, as you received Christ Jesus the Lord, so walk in Him, rooted and built up in Him and established in the faith, just as you were taught, abounding in thanksgiving.

See to it that no one takes you captive by philosophy and empty deceit, according to human tradition, according to the elemental spirits of the world, and not according to Christ.

Colossians 2:6-8
---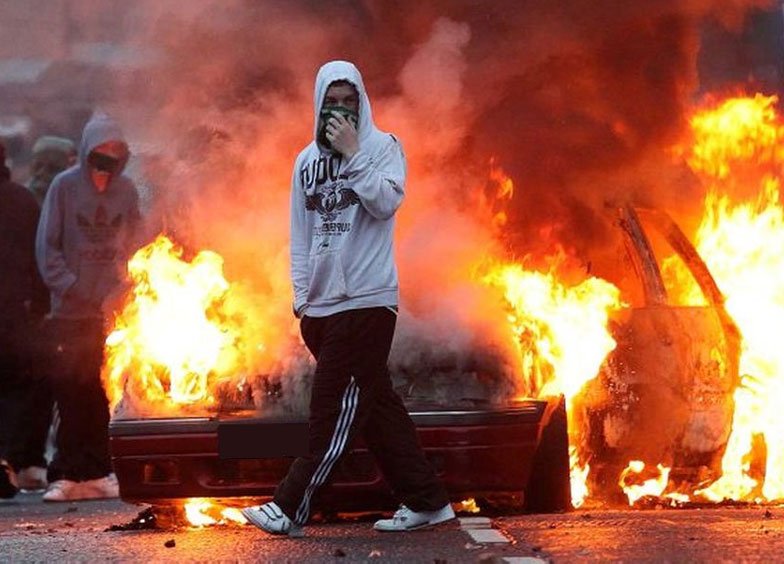 A Culture in Chaos
We live in chaotic times. Political corruption, advances in technology, and worldwide disasters have created both anxiety and unsettledness. We are bombarded with information, both accurate and inaccurate, making it difficult to know what to believe. Anyone can share their opinions, no matter how outlandish, and those who disagree are often shouted down. We don't know who, if anyone, we can trust.
For Christians, the sense of complacency and uncertainty is made worse by the degrading moral landscape. In the past, it was expected that people would hold certain values that were drawn from Christian doctrine. However, in recent years, there has been a shift away from Biblical truth towards secularism. As a result, the truths of the Bible that were once mainstream in culture are now seen as extreme or outdated.
For to set the mind on the flesh is death, but to set the mind on the Spirit is life and peace. For the mind that is set on the flesh is hostile to God, for it does not submit to God's law; indeed, it cannot. Those who are in the flesh cannot please God.

Romans 8:6-8
---
Churches in Chaos
Covid took its toll on churches with lock-downs. Fear over faith was prevalent in many churches that shut their doors for long periods of time. Many have yet to return to church. But even before covid, denominations were embroiled in controversies. We see many denominations splitting while their conventions and meetings remind us of the infighting of nasty political races. We have chaos rather than Christ.
When Christ is not the head of our church and our lives there is chaos. Without Christ as the head, denominations and churches are easily led astray by false ideologies and worldly desires. We see churches and our children falling prey to the increasing acceptance of the 'alphabet army'. Focus on evangelism and discipleship dwindles and is replaced with "social justice issues". With Christ being put to the side, more children are being killed in the womb and there is a greater sense of darkness, despair, and chaos.
And He put all things under His feet and gave Him as head over all things to the church, which is His body, the fullness of Him who fills all in all.

Ephesians 1:22-23
---
Confidence in Christ
Dear Christian friend our hope, our life, our confidence is found only in Christ.
Our way onward is to look back. We can find confidence in Christ by looking to the past, to the foundational truths of the early church that have stood the test of time. These truths can refresh and satisfy us, and they can help us to lift our eyes above the chaos and confusion of the present and give us confidence in Jesus Christ.
We return to foundational truths tested by time. Open and read your Bible, go to church to worship and learn. Study the creeds. The truths in our creeds are eternal, and they are not subject to the whims of fashion or the tides of public opinion. These truths provide us with stability in a world that is often confused and chaotic. They are truths of Christ.
Follow the pattern of the sound words that you have heard from me, in the faith and love that are in Christ Jesus. By the Holy Spirit who dwells within us, guard the good deposit entrusted to you.

2 Timothy 1:13-14
I believe in God, the Father almighty,
creator of heaven and earth.
I believe in Jesus Christ, His only Son, our Lord,
who was conceived by the Holy Spirit
and born of the virgin Mary.
He suffered under Pontius Pilate,
was crucified, died, and was buried;
He descended to hell.
The third day He rose again from the dead.
He ascended to heaven
and is seated at the right hand of God the Father almighty.
From there He will come to judge the living and the dead.
I believe in the Holy Spirit,
the holy apostolic church,
the communion of saints,
the forgiveness of sins,
the resurrection of the body,
and the life everlasting. Amen.
---
Come to Christ.
---
---