Approximate Reading Time, 5 minutes.
---
As independent as we think we are, God has designed us to be dependent on Him. God often will not use us until He breaks us, and He works through His broken vessels.
As a faith driven disabled entrepreneur my life has been distinctly transformed. First and most important by the Gospel, when I was saved by God's gracious intervention on my behalf. Secondly through disability. We all want to appear like we have it all together, that we can take care of everything, and that we can handle whatever comes our way. The truth is: we can't do it alone, and even if we could, it's not about us. Clothe yourselves, all of you, with humility toward one another, for "God opposes the proud but gives grace to the humble." – 1 Peter 5:5 . Through disability I found that I could learn from a limp, serve while shaking, and pray with pain. God wants our humble heart, not a facade we put up for others. The beauty of God is often shown in and through our brokenness.
A few years ago I fell, and as I was falling my back was violently twisted like a "corkscrew". It was from this fall that I became disabled. Later on, I noticed some tremors in my left hand and discussed this with my neurologist. Through examinations and tests I was diagnosed with Parkinson's disease.
Parkinson's often starts with a tremor in one hand. Tremor is the symptom most commonly associated with Parkinson's, but often there are more debilitating symptoms that are less known to people without the disease. Parkinson's disease signs and symptoms often are different for everyone. Early signs may be mild and go unnoticed. Symptoms often begin on one side of your body and usually remain worse on that side, even after symptoms begin to affect both sides.
Parkinson's disease symptoms worsen and progress over time. In the early stages of Parkinson's disease, your face may show little or no expression, your arms may not swing when you walk, your speech may become soft or slurred.
Parkinson's disease is often accompanied by these additional problems, which may be treatable:
Thinking difficulties. You may experience cognitive problems (dementia) and thinking difficulties. These usually occur in the later stages of Parkinson's disease. Such cognitive problems aren't very responsive to medications.

Depression and emotional changes. You may experience depression, sometimes in the very early stages. Receiving treatment for depression can make it easier to handle the other challenges of Parkinson's disease.

You may also experience other emotional changes, such as fear, anxiety or loss of motivation.

Swallowing problems. You may develop difficulties with swallowing as your condition progresses. Saliva may accumulate in your mouth due to slowed swallowing, leading to drooling.
Chewing and eating problems. Late-stage Parkinson's disease affects the muscles in your mouth, making chewing difficult. This can lead to choking and poor nutrition.

Sleep problems and sleep disorders. People with Parkinson's disease often have sleep problems, including waking up frequently throughout the night, waking up early or falling asleep during the day.

People may also experience rapid eye movement sleep behavior disorder, which involves acting out your dreams.

Bladder problems. Parkinson's disease may cause bladder problems, including being unable to control urine or having difficulty urinating.
Constipation. Many people with Parkinson's disease develop constipation, mainly due to a slower digestive tract.
Blood pressure changes. You may feel dizzy or lightheaded when you stand due to a sudden drop in blood pressure (orthostatic hypotension).
Smell dysfunction. You may experience problems with your sense of smell. You may have difficulty identifying certain odors or the difference between odors.
Fatigue. Many people with Parkinson's disease lose energy and experience fatigue, especially later in the day. The cause isn't always known.
Pain. Some people with Parkinson's disease experience pain, either in specific areas of their bodies or throughout their bodies.
Sexual dysfunction. Some people with Parkinson's disease notice a decrease in sexual desire or performance.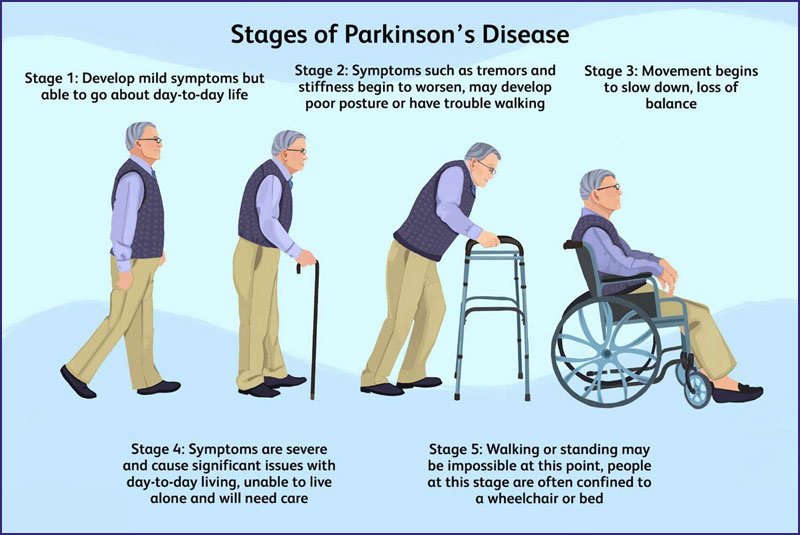 Although Parkinson's disease cannot be cured, medications can improve some of the symptoms.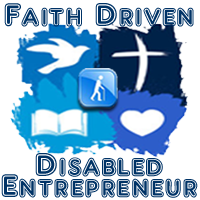 Please do not think that I am complaining, I am not. I am grateful for every situation that God has put me in. I am one of His beloved children and have full inheritance rights through the righteousness given to us through His Son. I am filled with gratitude, joy, and humility because of what Christ has done for me.
But godliness with contentment is great gain, for we brought nothing into the world, and we cannot take anything out of the world. – 1 Timothy 6:6-7
But he said to me, "My grace is sufficient for you, for my power is made perfect in weakness." Therefore I will boast all the more gladly of my weaknesses, so that the power of Christ may rest upon me. – 2 Corinthians 12:9
BibleBulldog.com is a Faith Driven Disabled Entrepreneur.