Description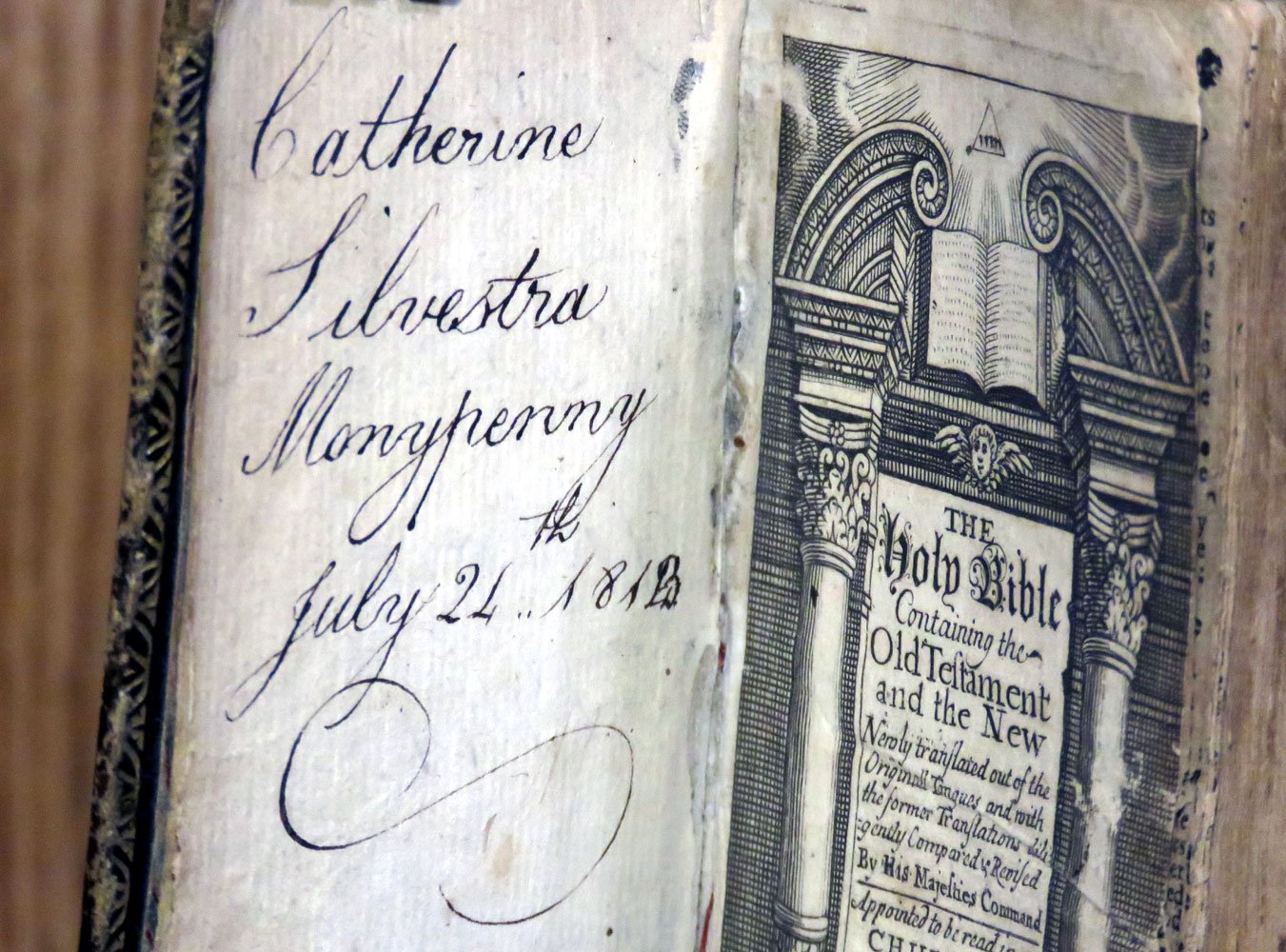 A beautiful ENGLISH King James "pocket or Her" Bible. The 17th century saw an increase in the  production of smaller 12mo Bibles. Sometimes called "Her Bible" because it was popular with ladies, this edition was bound without the apocrypha which makes it rather scarce.
BIBLE, In English. The Holy Bible Containing the Old Testament and the New, Newly Translated out of the Original Tongues, and with the Former Translations diligently Compared and Revised. London: Charles Bill and Thomas Newcomb, 1691. Size:12mo (121 x 55mm.) Engraved architectural general title and letterpress title for NT dated 1690
Inlaid JHS. JHS is a Christian acronym, which represents the initials of Jesus the Savior of Men , is one of the symbols of the Catholic Church. The monograna with the initials "JSH", is the representation of Jesus for the Christian. It often appears with a cross, in the center of Letter H, and decorates the interior of Catholic churches.
Contains: Old Testament & New Testament
Dimensions: Approx. 5 inches in length x 2 5/8 inches in width x 2 inches in depth.
Shipping Weight: Approx. 2.3 pounds.
Title: King James Bible
Format/binding: Hardback-Black Morocco Leather-Four Raised Bands
Book condition: Used Antique – Good
Publisher: Printed by Charles Bill and Thomas Newcomb
Date Published: 1690
Size: 12mo
Condition: (General title loosening, A1 torn, lacking Rr2-Rr3 and the last leaf Ddd12, Bbb12 and Ccc1 with tears, toning.) Early 19th century black morocco with inlaid oval red morocco centerpiece to the covers with gilt fire-streaks and with elaborate surround of volute tooling (lower cover is fragile, rubbing). Please see all photos for condition before purchasing.
Provenance: Silvestra Blackwell (ink name inscribed to initial blank); Thomas Moneypenny (ink name inscribed to initial blank); Catherine Silvestra Moneypenny (ink name inscribed verso the initial blank).
1690 12mo King James
---