Approximate Reading Time, 2 minutes.
---
Accessibility Statement for BibleBulldog.com
---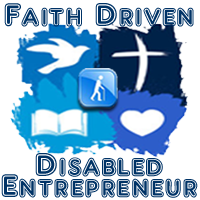 As a Faith Driven Disabled Entrepreneur our commitment to accessibility for this website is to ensure all functionality and all content is accessible to all persons. Our ongoing accessibility effort works towards conforming to the Web Content Accessibility Guidelines (WCAG) version 2.1, level AA criteria. These guidelines not only help make web content accessible to users with sensory, cognitive and mobility disabilities, but ultimately to all users, regardless of ability.
Measures to support accessibility
We take the following measures to ensure accessibility of this Accessibility Statement:
Include accessibility as part of our mission statement.
Include accessibility throughout our internal policies.
Integrate accessibility into our procurement practices.
Provide continual accessibility training for our staff.
Assign clear accessibility goals and responsibilities.
Accessibility Conformance status
The Web Content Accessibility Guidelines (WCAG) defines requirements for designers and developers to improve accessibility for people with disabilities. It defines three levels of conformance: Level A, Level AA, and Level AAA. BibleBulldog Accessibility Statement is partially conformant with WCAG 2.1 level AA. Partially conformant means that some parts of the content do not fully conform to the accessibility standard.
Feedback
We welcome your feedback on the accessibility of BibleBulldog.com. Please let us know if you encounter accessibility barriers on our website.
We try to respond to feedback within 3 business days.
Technical specifications
Accessibility of BibleBulldog.com relies on the following technologies to work with the particular combination of web browser and any assistive technologies or plugins installed on your computer:
HTML
PHP
CSS
Cookies
JavaScript
These technologies are relied upon for conformance with the accessibility standards used.
Assessment approach
BibleBulldog.com assessed the accessibility of this website by the following approaches:
---
Date: This statement was created on 16 December 2021
---
Encourage others you know to be a Faith Driven Disabled Entrepreneur.